Back To Blog
With the industrialization of most parts of the world, it cannot be denied that the quality of air around us is not like what people have enjoyed in the past. From the smoke coming from factories, plantations, cars and other similar machineries, the air has been contaminated with harmful pollutants. Some people even have to wear face masks while travelling to prevent themselves from suffocating from the smoke. With this already happening, people have learned to adapt. Along the way, machines and fixtures have been invented in order to filter the air and make it cleaner and safer to breatheand one example of that is air duct.
Cleaning Ducts of Different Materials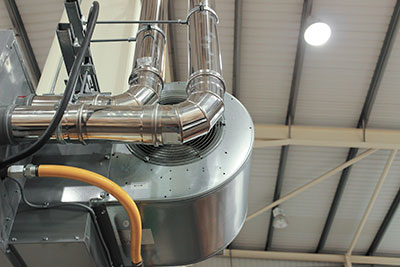 For quite a long time now, people have been using air ducts to better the indoor air quality in homes and in offices. Like any other fixings, ducts require air duct cleaning every now and then. During the first few years of their invention, there was only one way of cleaning them all the same, since all the ducts were made of metal. As the years passed on, however, different materials were used in making them. There are now ducts that are made of plastic and fiberglass. Is this better then? Some would say so because these materials promote better temperature control, energy conservation, reduced condensation, and better acoustical noise. In addition to these benefits, the use of these materials has made the final product cheaper and more affordable.
Despite the clear advantages of these more modern and contemporary kinds of duct, there are still some who choose to install ducts made of sheet metal. The reason for this is that ducts made of metal are not as prone to bacteria and fungi growth unlike the other. Also, the process of air duct cleaning is considerably easier when it comes to metal ducts. There are EPA-registered biocides that can be used in cleaning metal ducts, which cannot be said offiberglass ducts. As of the moment, there are still no available EPA-registered biocides safe for porous ducts.
Regardless of what material your duct is made of, remember that performing air duct cleaning on it every now and then is essential for maintaining the good quality of air inside homes and offices. Replace air duct filters if needed because those wear over time. If something needs repairing, have it done right away. Breathing clean air is good for our well being so ensure that you and your family will be taking it in regularly.